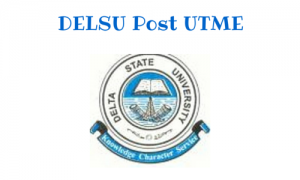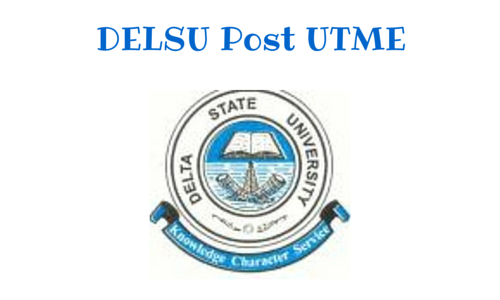 DELTA STATE UNIVERSITY, ALL AN ASPIRANT SHOULD KNOW
In Abraka Delta state Nigeria sits one of the best State owned center of knowledge in the country, a university bursting with life and academic activities which churn out world beaters year in year out.
I'm talking of no other university but Delta state University Abraka. A university that is populated with over 37,000 students, DELSU as it is popularly known offers admission to some 3000 students every year.
Established in 1992, the school has grown from strength to strength ever since. I wrote this article to help aspirants who might love to apply to school in DELSU with some of the vital information they would need so as to easily get admitted.
For aspirants, DELSU usually conducts post-utme screening for qualified candidates who scored above 180 in Jamb and who also chose DELSU as university of first choice between June and September every year.
Candidates are to note that DELSU post-utme registration cost just N3000 and it covers for post-utme result checking too, post-utme registration form is sold in the designated bank around delta state.
DELSU aspirants are advised to follow all necessary procedure during and after registering for the exam to avoid disqualification.
Get Delsu Post UTME Past Questions Here
Aspirants should visit www.delsuonline.com to generate an e-pin using their jamb registration number before taking the pin to a bank for payment. Candidates should also take care so as not to input the wrong Jamb registration number or input a local government of origin different from what was submitted during jamb registration, such error would lead to disqualification.
Candidates are also advised to observe examination etiquette during and after their post-utme exams.
Below is the list of courses offered in Delta State University.
| | | |
| --- | --- | --- |
| Department | O'Level requirement (credit in either WAEC, NECO or NABTEB at not more than two sittings) | UME subjects |
| Agriculture | English, maths, physics, biology, chemistry | Chemistry, Physics and any other science subject |
| Accounting | English, Maths, economic, government and commerce | Maths, economics and government |
| Agricultural Economics | English, maths, physics, chemistry, economics | Physics, Maths, Chemistry |
| Animal science | English, maths, physics, biology, chemistry | Biology, chemistry, physics |
| Agric Engineering | English, maths, physics, chemistry and any social science subject | Maths, chemistry, physics |
| Fisheries | English, maths, physics, biology, chemistry | Biology, chemistry, physics |
| Forestry And Wildlife | English, maths, physics, biology, chemistry | Biology, chemistry, and any other science subject |
| Architecture | English, maths, physics, and any other 2 science subject. | Maths, physics, geography |
| Medical Biochemistry | English, maths, physics, biology, chemistry | Biology, chemistry, physics |
| Business Administration | English, Maths, economics, government and commerce | Maths, economics and government |
| Banking And Finance | English, Maths, economics, and any other 2 social science subject | English, Maths, economics, government and commerce |
| Biology Education | English, maths, physics, biology, chemistry | Biology, chemistry, physics |
| Chemical Engineering | English, maths, physics, chemistry and any other science subject | maths, chemistry, physics |
| Fine And Applied Arts | English language, literature in English, commerce, and any other 3 arts or social science subjects | Literature in English, commerce, and any other 2 arts or social science subjects |
| Civil Engineering | English, maths, physics, chemistry and any other science subject | maths, chemistry, physics |
| Computer Science | English, maths, physics, chemistry and any other science subject | maths, physics and any other science subject |
| Geology | English, maths, physics, biology, chemistry | maths, chemistry, physics |
| Theatre Arts | English language, literature in English, commerce, and any other 3 arts or social science subjects | Literature in English, commerce, and any other 2 arts or social science subjects |
| Economics | English, maths, economics, and any other 2 social science subjects | Maths, Economics, commerce |
| Economics Education | English, maths, economics, and any 2 social science subjects | Maths, Economics, commerce |
| Education and Business | English, maths, economics, and any 2 social science subjects | Maths, Economics, commerce |
| Education & Computer Science | English, maths, physics, chemistry and biology | maths, chemistry, physics |
| Education and Chemistry | English, maths, physics, chemistry and biology | maths, chemistry, physics |
| Education and English Language | English, maths, Literature in English and any 2 social science or arts subjects | Literature in English and any other 2 social science subjects |
| Education and French | English, maths, Literature in English, French and any other social science or arts subject. | Literature in English and any other 2 social science subjects |
| Botany | English, maths, physics, chemistry and biology | maths, chemistry, physics |
| Education and History | English language, literature in English, government and any other 2 social science subject | Literature, government and any other social science subject |
| Education and music | English language, literature in English, language and any other 3 social science subject | Literature in English, and any other 2 social science subject |
| Education and biology | English language, Maths, biology, chemistry and any other science subject | Chemistry, biology and any science subject |
| Education and Mathematics | English, maths, physics and any 2 science subjects | Maths, physics and any other science subject |
| Education and Physics | English, maths, physics and any 2 science subjects | Maths, physics and any other science subject |
| Education and Religious Studies | English, IRS or CRS, and any 3 social science or arts subjects | CRS or IRS and any other 2 social science subjects |
| Education and political Science | English, maths, government, commerce and any other social science subjects | Government, Commerce and any other social science subject |
| Nursery And Primary Education | English language, literature in English, and any other 3 social science subject | Literature in English, government and any other social science subject |
| Education and Social Studies | English, maths, government, commerce and any other social science subjects | Government, Commerce and any other social science subject |
| Religious Studies | English language, literature in English, IRS or CRS   and any other 2 social science subject | Literature in English, either Arabic or Islamic Religious Knowledge or Christian Religious Studies   and any other social science subject. |
| Technical Education | English, maths, physics, chemistry and any other science subject | maths,physics, and any science subject |
| English Language | English language, literature in English, government   and any other 2 social science subject | Government, and any other 2 social science subject |
| Agricultural Science And Education | English, maths, physics, chemistry and biology | Chemistry, biology and any other science subject |
| Industrial Chemistry | English, maths, physics, chemistry and any other science subject | Maths, physics and chemistry |
| Estate Management | English, maths, physics, geography   and any other science subject | Maths, physics and Geography |
| Pharmacology And Therapeutics | English, maths, physics, chemistry and biology | Biology , physics and chemistry |
| Physiology | English, maths, physics, chemistry and biology | Biology , physics and chemistry |
| French | English, maths, Literature in English, French and any other social science or arts subject. | Literature in English and any other 2 social science subjects |
| Geography and Regional Planning | English, maths, Geography, and any 2 science subjects | English, maths, Geography, and any 2 science subjects |
| Medical Rehabilitation | English, maths, physics, chemistry and biology | biology, chemistry, physics |
| Health Education | English, maths, chemistry and biology and other science subject | biology, chemistry, physics |
| History and International Studies | English language, literature in English, government   and any other 2 social science subject | Literature, government and any other social science subject |
| Industrial Mathematics | English, maths, physics, biology, chemistry | Maths, chemistry, physics |
| Library And Information Science | English, maths, literature in English, and any other 2 social science subject | Literature in English, government and any other social science subject. |
| Linguistics | English, maths, Literature in English, government and any other social science or arts subject. | Government, literature in English and any other social science subject. |
| Law | English language, literature in English, Government and any other 2 social science subject | literature in English, Government and any other social science subject |
| Linguistic And Urhobo | English language, literature in English, Government and any other 2 social science subject | literature in English, Government and any other social science subject |
| Microbiology | English, maths, physics, biology, chemistry | Biology, chemistry, physics |
| Pharmaceutical Chemistry | English, maths, physics, biology, chemistry | Biology, chemistry, physics |
| Marketing | English, Maths, economics, government and commerce | Commerce, economics and any other social science subject |
| Mass Communication | English, Maths, government, commerce and any other science subject | Commerce, government and any social science subject |
| Mathematics | English, maths, physics, chemistry and any other science subject | Maths, physics and chemistry |
| Mechanical Engineering | English, maths, physics, chemistry and any other science subject | Maths, physics and chemistry |
| Nursing and Nursing Science | English, maths, physics, chemistry and biology | Biology, chemistry, physics |
| Medicine and Surgery | English, maths, physics, chemistry and biology | Biology, chemistry, physics |
| Music | English language, literature in English, Government and any other 2 social science subject | literature in English, Government and any other social science subject |
| Zoology | English, maths, physics, chemistry and biology | Biology, chemistry, physics |
| Pharmacy | English, maths, physics, chemistry and any other science subject | Biology, chemistry, physics |
| Philosophy | English, maths, literature, government and any other 2 social science subject | Literature in English, government and any other science subject |
| Physics | English, maths, physics, chemistry and any other science subject | Maths, chemistry, physics |
| Physiology | English, maths, physics, chemistry and any other science subject | Biology, chemistry, physics |
| Political Science | English, Maths, government, commerce and any other science subject | Commerce, government and any social science subject |
| Sociology | English, Maths, government, commerce and any other science subject | Commerce, government and any other art or social science subject |
| Biochemistry | English, maths, physics, chemistry and any other science subject | Biology, physics and chemistry |
| Quantity Surveying | English, maths, physics, chemistry and any other science subject | Maths, geography, physics |
| Psychology | English, maths, economics, government, and other social science subject | Maths, economics, government |